Zella Diamonds presents Rampage
25-JAN-2013
IIM Kozhikode Cultural Committee in association with Zella Diamonds presents RAMPAGE - 27 Jan.
Be the RampAge fashion diva and take home an exquisite diamond ring By Zella diamonds
The Grand Kerala Shopping
24-JAN-2013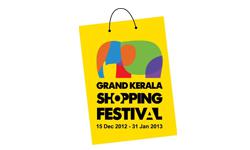 Enjoy The Grand Kerala Shopping Festival With Zella Diamonds

Visitors from Arab Countries...
05-JAN-2013
Dr. Muhammed Abtan Al-Shammari, Mr. Mohammed Majid Hakeem and Mr. Shaik Mohammed Khaleel Al Khari visited our showroom on 05-Jan-2013.
New Year Offer
01-JAN-2013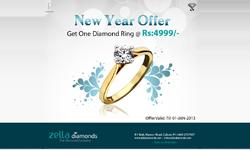 New Year Offer - Get One Diamond Ring @just Rs: 4999/
-
Offer Valid: Till 01-JAN-2013
Exciting Day Enchanting offer 12-12-12
11-DEC-2012
12-12-12 The most unique day of the year. Celebrate it with Zella Diamonds. Zella Diamonds offers you an exclusive diamond jewellery set (Diamond necklace+Stud+Ring) for just Rs 12,12,12 on this special day. Drop in and give this unique day a unique glitter.
NRI Diamond Fest
05-JUL-2011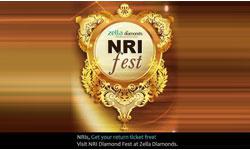 NRI Diamond Fest from July 5th to September 5th at Zella diamonds, the exclusive diamond initiative in Calicut, Kerala, India.
NRIs, Get your return ticket free! SMS "NRIZELLA" to 54242